Installing Ad-Aware
Written by
Mark Sanborn
: Jul 22, 2007
Adware is a program that is used to find and remove adware and spyware. To install adware simply follow these steps.
Step 1
Double click the file to get the installation started. If you have not downloaded Ad-aware yet you can do so here. The icon should look similar to this.

Step 2
You should be then be followed by this screen. Just click Next.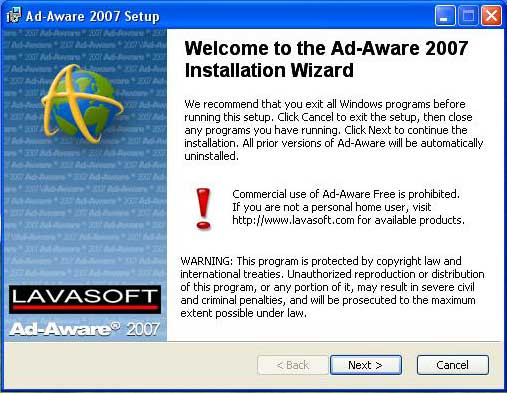 Step 3
Then agree to the terms and click Next.
Step 4
Your name should be filled out. Click Next.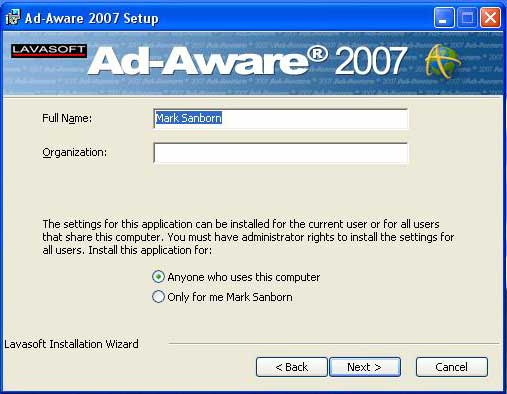 Step 5
Click standard installation then click Next.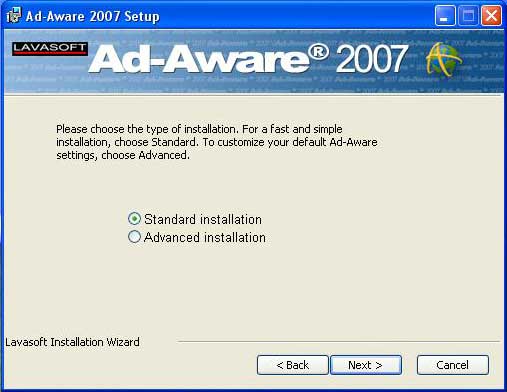 Step 6
99% of the time the default install location is fine. Click Next.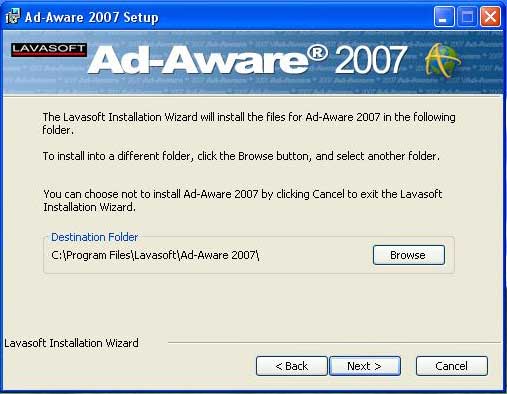 Step 7
Sweet, its done installing. Click Next.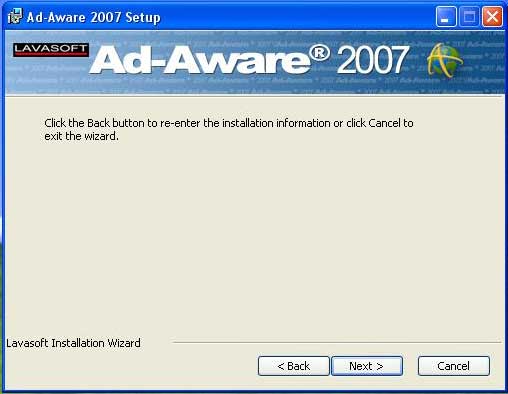 Step 8
Click Finish.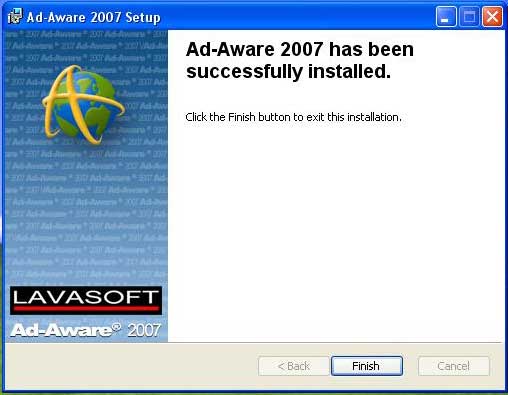 Step 9
Since Ad-aware wants to make some money, they are kind of tricking the users at this point. As you will notice if you try to select the free version in the drop down there is no option to do so. At this point all you need to do is click Cancel in order to use the free version of Ad-aware.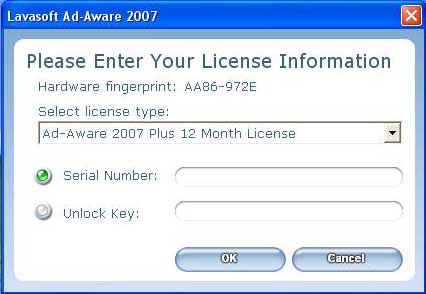 After that you should be greeted with the main screen for Ad-aware.
To use Ad-aware see my using Ad-aware guide.
Need to print shipping labels on your site?
Checkout my product RocketShipIt for simple easy-to-use developer tools for UPS™ FedEx™ USPS™ and more.